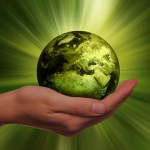 Age suitable for: All ages
How much amazing wildlife can you identify in Valley Gardens?

Come along to have a chat and get involved hands on with species identification through a BioBlitz around campus and find out more about the UoS BioMap project! Fill in our online species survey to contribute towards biodiversity monitoring.

What is a BioBlitz?
A BioBlitz is an event that focuses on identifying as many species as possible in a short period of time in a specific area. At a BioBlitz, scientists, families, students, teachers, and other community members work together to get a snapshot of an area's biodiversity. Apps such as iNaturalist can be used to collect photographs and biological information about living organisms as part of a BioBlitz. High quality data uploaded to iNaturalist become part of an open-source database used by students, scientists, and policy makers.