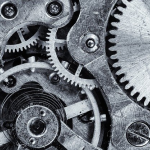 Tribology is the science and study of Friction, Wear and Lubrication and it affects our everyday life.

From moving automobile to flying aircraft and human motion, tribology has a significant impact on how we function. Majority of moving parts, including human body, are affected by friction and wear that needs to be controlled with effective lubrication.

Interactive Tribology demonstration equipment will allow you to perform simple scientific experimentation to examine everyday grip, slip and wear. You will increase your understanding of how materials behave, and how friction, wear and lubrication affect our everyday lives.

Visit us at website for further information.