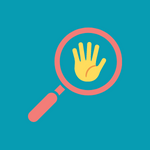 How Would You HAND-le this?
Have you ever thought about what it would be like if you didn't have full use of your hands? How much harder it would be to do everyday tasks like preparing food or getting dressed?

How can we work with people with this experience so that we can develop prosthetics and implants that are relevant to the end-user?

This interactive exhibit lets you try out some of the tools we use to understand the challenges in carrying out everyday activities with reduced hand function. At the exhibit, you can also meet some of the researchers who help develop and fit these devices and find out about the range of jobs you could do in this research area to help people needing prosthetics or implants.