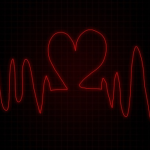 Cardiorespiratory system in rest and exercise
Age suitable for: 11+
Accessibility alert:

Limited access to wheelchair users
How do we assess the cardiorespiratory system function? What are the technology used and how do we interpret it? How do assess for deconditioning and recognize fitness?

You can try a multichannel monitor (blood pressure, ECG, Pulse Oximetry) that is routinely used for patients undergoing surgery, then peddle a bike to look at the various parameters of your cardiorespiratory function as you progress from a resting state to full active exercising to observe your level of fitness!