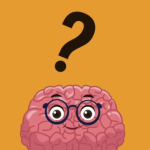 NEUROKIDS: Scavenger Hunt
The brain... the most important organ, it controls everything from thinking, moving, smelling, and even breathing!

The brain is like a very powerful and very fast supercomputer that stores lots of information!

If you want to learn how the brain... I mean Brian makes you move, think, come and find us in the NEUROKIDS area to take part in some fun and interesting activities about the brain.

Take part in the super fun Scavenger Hunt around Highfield Campus, where you will have to solve puzzles to reveal a secret code to be able to win a NEURON AWARD certificate.

Find clues, solve riddles, find brain facts and watch videos around the campus!