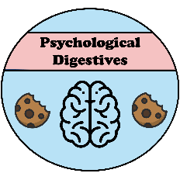 Join Dr Christoph Witzel, Psychology at the University of Southampton, and colleagues from the Faculty of Environmental and Life Sciences for daily after-lunch breaks with live quizzes, fun competitions and toy experiments on topics from psychology and neuroscience, including mental health and wellbeing, colour, size and depth perception, memory and learning, language, nostalgia, and mindfulness!

This event series will take place during the whole duration of British Science Week, 11th - 20th March 2022.

You will need to book just 1 ticket for any of the dates listed, to access the exclusive link to the online virtual room. The same link will remain valid and in use every day, throughout the ten days of the festival.

On weekdays, the team will run a short after-lunch science break (10-15 minutes interactive presentation, followed by 15 minutes for questions and discussion) with interactive quizzes on different topics on perception and cognition.

On weekends (Saturday and Sunday), the team will offer late lunch mini-workshops (15-20 minutes interactive presentation, followed by 20-25 minutes discussion).

To find out more about the scheduled programme for each day, please visit the Psychological Digestives dedicated web page at https://www.efolio.soton.ac.uk/blog/cw2v19/psychological-digestives/

This event will take place online, in Zoom. You will receive joining instructions in the event reminders, starting with the 48-hour reminder.