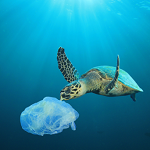 Degrees to Save the World: Saving our Oceans
In this webinar, you'll learn the different ways that University of Southampton alumni are working to protect our oceans - from conserving marine life to supporting international governments to work together to protect the health of our oceans, coasts and marine ecosystems.

Join this webinar if you are interested in a career in marine biology, oceanography, environmental science, marine conservation, climate research, policy making or environmental, social and corporate governance (ESG) or coastal environments.

This webinar focuses on the UN Sustainable Development Goals of Life Below Water, Climate Actions and Partnerships for the Goals.

Degrees to Save the World is a series of webinars, from March - May 2022, where you can hear University of Southampton's graduates' inspiring career journeys as they tackle some of the world's biggest problems.