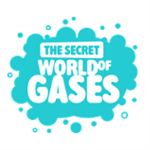 Winchester Science Centre presents The Secret World of Gases
Are you ready to explore the Secret World of Gases? Let's go!

The Inspirers from Winchester Science Centre will take you on an exciting and explosive adventure into the science of gases.

Designed with school-age children and their families in mind. Myths will be busted, latest innovations will be explored and you'll find out how gases can be used for a greener future. And don't miss the amazing, awe-inspiring demos. Watch as liquid nitrogen, solid carbon dioxide and hydrogen explode into life!

The show will start at 10:45 and will keep taking place throughout the day and last approx. 20 minutes - make sure to stop by!
---
You may also like