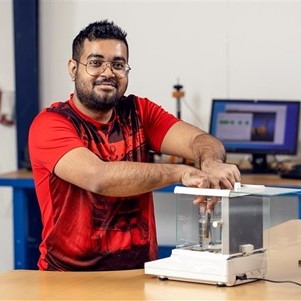 What are Superheroes made of?
I want you to think of a future where you don't need to buy a car but simply download their design online and like printing a picture, you print your car. Sounds amazing, right?

This is the future of a technology called additive manufacturing or 3D printing, which is a leading part of the next industrial revolution.

So, how does it work? It essentially slides a 3D model in stacks of 2D layers, then prints layer by layer to build anything as simple as an action figure or as complex as a medical implant or an aerospace part.

With a live demonstration of a 3D printer at work, I will explain this manufacturing technique and its main advantages and challenges.

Together, we will analyse action figures of superheroes that have been 3D printed under a microscope, where you will be able to see what exactly they are made of.