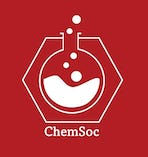 University of Southampton's Chemistry Society invites you to create slime and take part in an array of exciting experiments with them.

Chat with current chemistry students to discover the wonders of chemistry and the science behind these mind- blowing experiments.

The ink in this page, the fabric of your socks and the battery in your tablet have all been created by the fundamentals of chemistry.

Join us to discover how silly, stretchy slime can be create using simple chemicals.