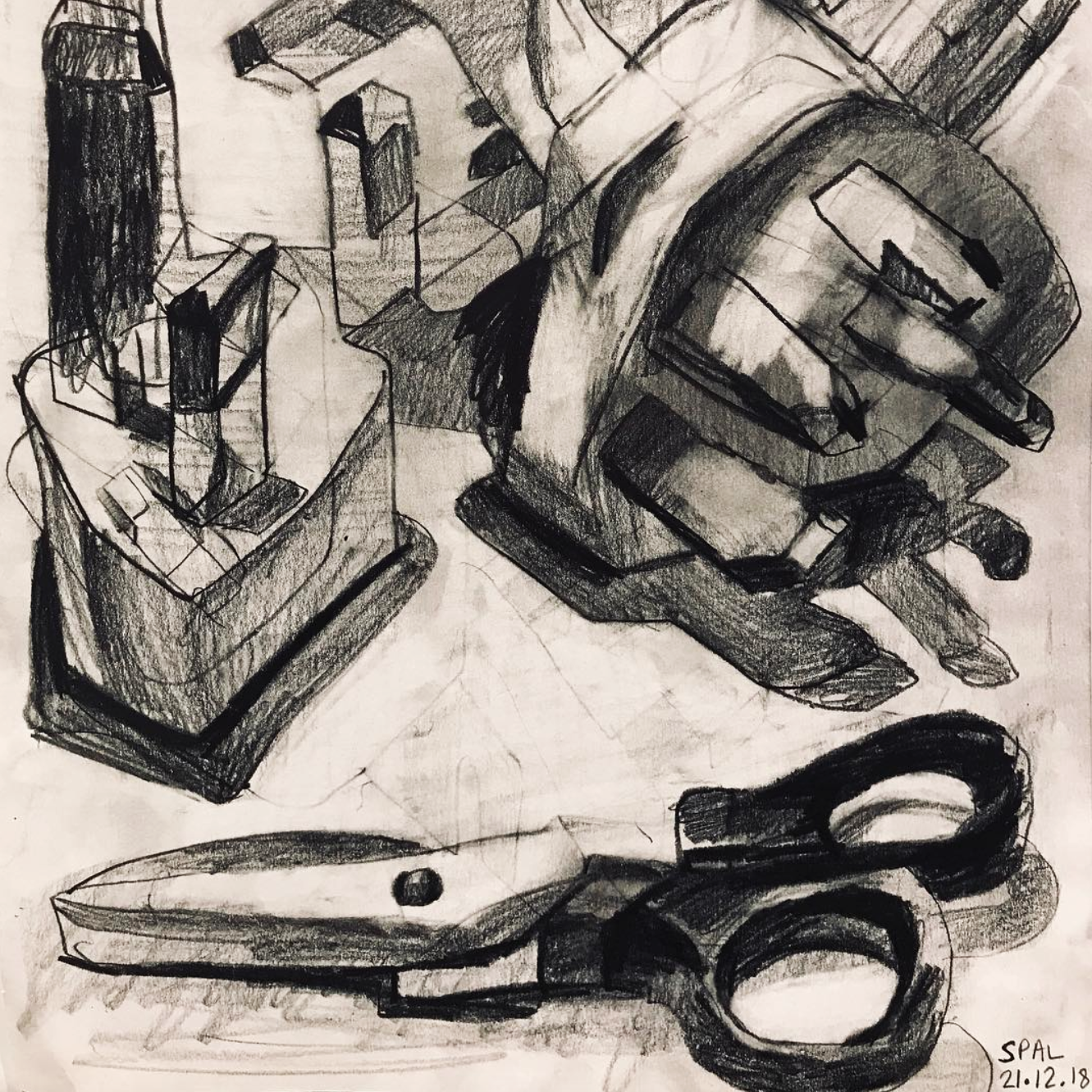 Explore an object you own and learn about plastic pollution | Drawing Workshop
Age suitable for: All ages
Join artist Susannah Pal for a fun and informative drawing workshop exploring the materiality of a plastic object you own and expect to learn about plastic pollution while doing fun drawing techniques!

Susannah is an artist and educator currently collaborating with Professor Ian Williams and other environmental scientists at the University of Southampton to create art that helps communicate the problems of plastic pollution.

Have you ever wondered what will happen to the plastic objects you own and throwaway? Will it be recycled into something new, or will it be in the environment for a few hundred years?

The aim of this workshop is to encourage you to consider the end of life of a man-made object you own.

Susannah will show you some of her art work and talk through some of the scientist's research that have inspired it. There will be plenty of opportunities to ask questions.

No prior drawing experience necessary. All drawing abilities welcome!

What you need to bring:

- A pencil or pen and paper (can be as simple as a biro and old envelopes)
- Something small and interesting to draw (perhaps something you treasure or something mundane and throwaway. Ideas: plastic folk, meaningful toy, cable and plug, headphones, crisps or sweets wrapper, plastic bottle)
- Additional materials, if you have them: pencil, eraser, felt tips, highlighter pens.